Since January 2022, SiciX Technology Joint Stock Company has been officially recognized and become the GOLD PARTNER of IBM. SiciX is proud to be one of IBM's prestigious partners in the Vietnamese market. This affirms the capacity and reputation of SiciX, and creates an opportunity for SiciX to bring more IBM high-tech solutions to customers.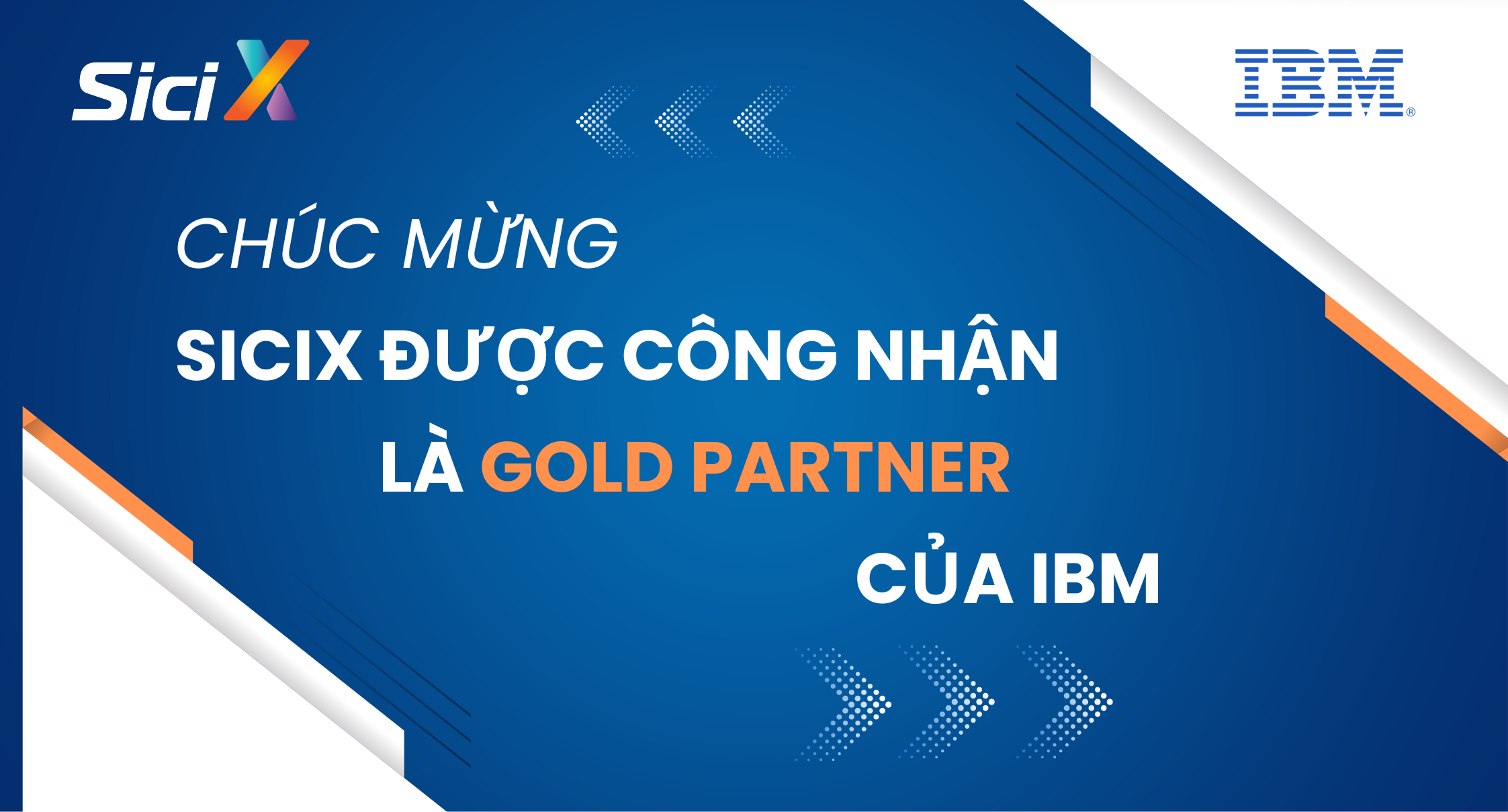 Mr. Ha Bao Khanh, Deputy General Director of SiciX Technology Joint Stock Company emphasized: "IBM is one of the largest and most prestigious partners of SiciX. In the past time, SiciX has cooperated with IBM to provide and deploy new technology solutions for many customers, especially the IBM Maximo solution that brings positive effects to manufacturing enterprises. With the advantages of high-level partners and a team of experienced experts in implementing practical solutions, we expect to become the leading provider and deployer of IBM solutions in the region."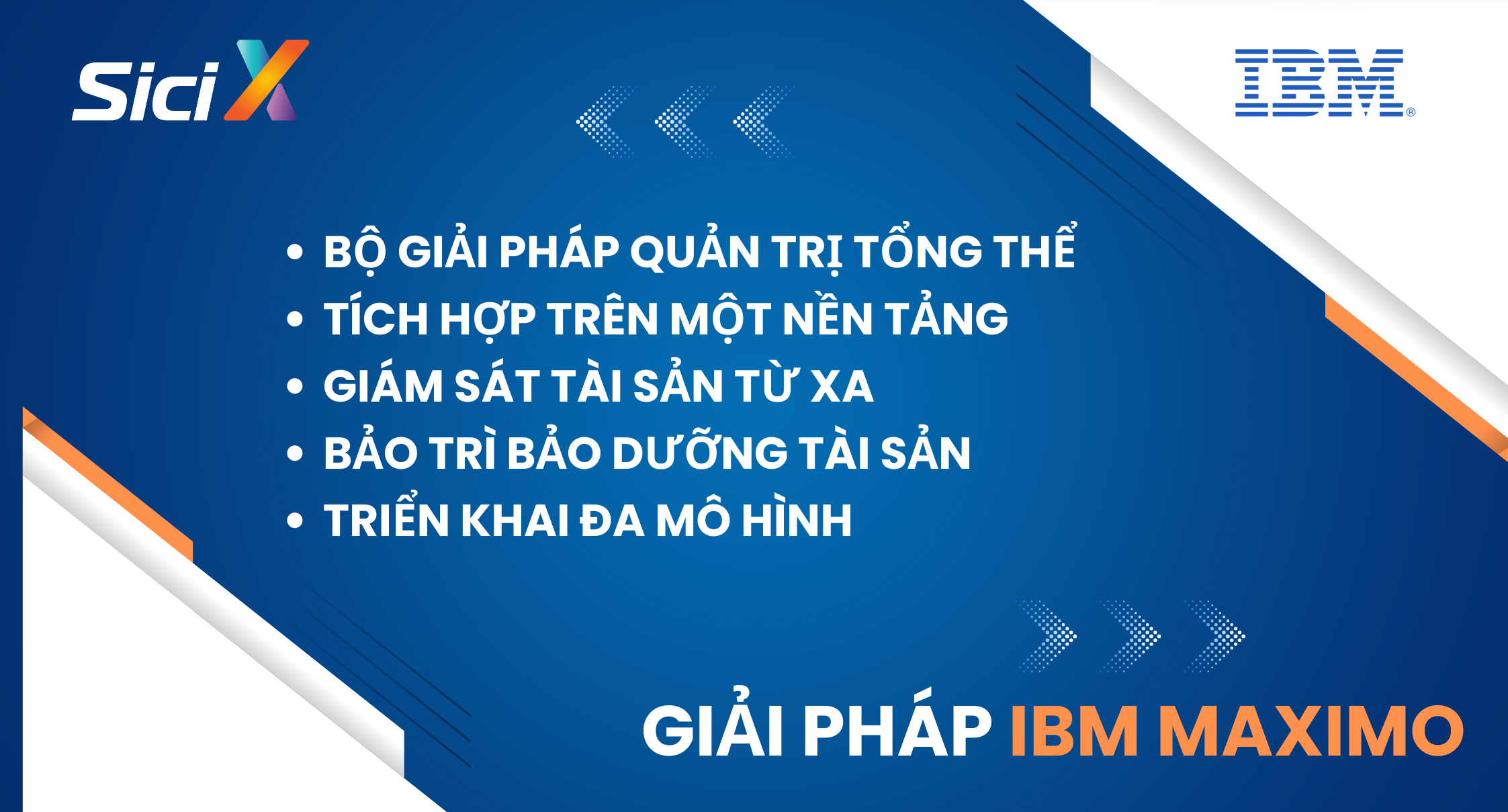 IBM Maximo Asset Maintenance and Maintenance Solution is a comprehensive set of solutions integrated on one platform, helping businesses easily monitor and manage assets remotely, while automating maintenance processes. timely and effective asset maintenance.
IBM Maximo solutions meet the needs of many industries with many different types of assets such as:
Production: Factory, production line, warehouse…

Transport: Airports, seaports, railways, ferry terminals, garages…

Energy: Power plants, power transmission and distribution systems…

Irrigation: reservoirs, dams, water treatment plants…

Petroleum: Drilling rigs, oil wells, petrochemicals…
Not only bringing optimal solutions and services to customers, SiciX also affirms the deep trust from partners, and at the same time affirms the position of a SiciX that is making strong strides to realize the goal of becoming a customer. become a leader in the technology market.
In addition to IBM's solutions, SiciX Technology also provides an enterprise digital transformation software ecosystem with many preeminent features such as human resource management, process digitization, e-procurement… all management problems for businesses, step by step supporting businesses to successfully transform digitally and develop sustainably.
Immediately contact SiciX's experienced team of experts for the best support here:
SICIX TECHNOLOGY JOINT STOCK COMPANY
𝐇𝐨𝐭𝐥𝐢𝐧𝐞: 0326,601,866 ( )
Email: Contact@sicix.com.vn
Website:
https://sicix.com.vn/
play youtube
,
play youtube
,
xvideos
,
xnxx
,
xvideos
,
porn
,
xnxx
,
xxx
,
Phim sex
,
tiktok download
,
MÚSIC MP3
,
sex
,
Chopped Hazelnuts
,
phim xxx
,
hot sex
,
mbbg
,
As panteras
,
Hentai anal
,
Mexico Cancun Temperature
,
porn
,
American porn
,
free brazzer
,
jav
,
hentai-gay
,
Hentai 3d
,
Porn vido vn
,
hentai
,
black horny old man eat pussy
,
Hentai Sex
,
brazzers brasil xxx brasileira
,
Lavazza Instant Coffee
,
tru kait
,
Xem Phim Sex
,
sex viet
,
mp3play
,
Panthers Georgia
,
Bump Keys
,
Mp3 Download
,
sexlog
,
save tik
,
American porn
,
German Open
,
free porn xx
,
sex mex
,
mc mirella pelada
,
Porn vido Br
,
American porn
,
Espn 49ers
,
Ratify Treaties
,
free fuck
,
Rita Lee
,
Argentine Vs Maroc
,
phim xxx
,
save tiktok
,