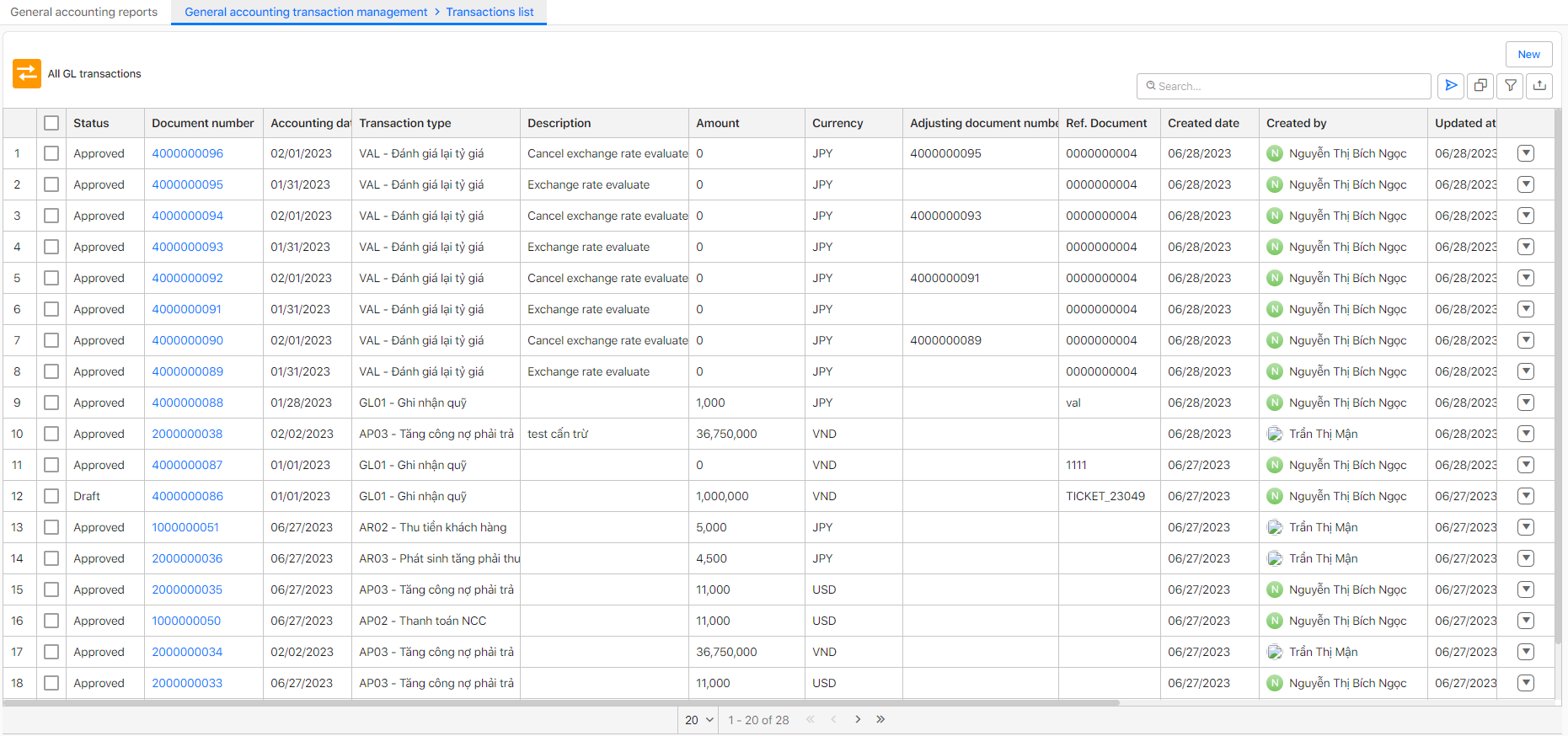 Automatically accounting cash flow based on information and data provided on the system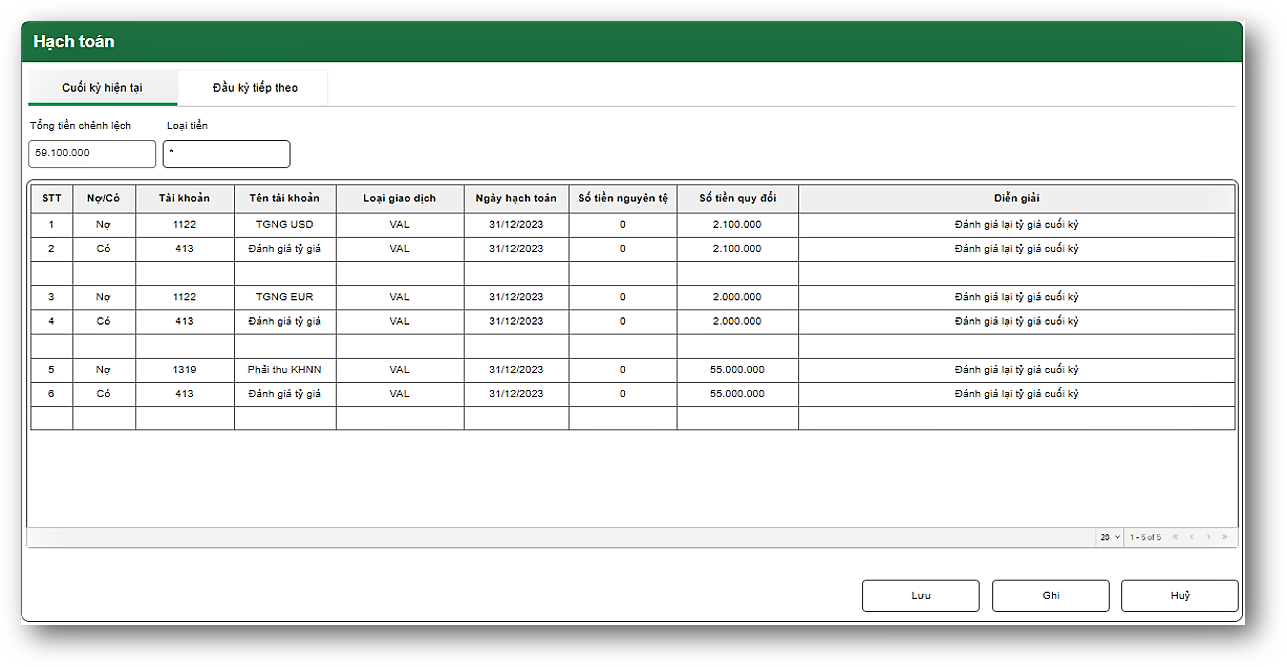 Previously, accountants had to summarize reports by reviewing documents on Excel or hard copies. However, with Finance and Accounting Management software, accountants can extract reports on the system quickly and accurately.
GENERAL ACCOUNTING
The software possesses a full range of business related to general accounting and finance, such as managing financial statements, accounting books, taxes and invoices.
Update general accounting transactions quickly on the system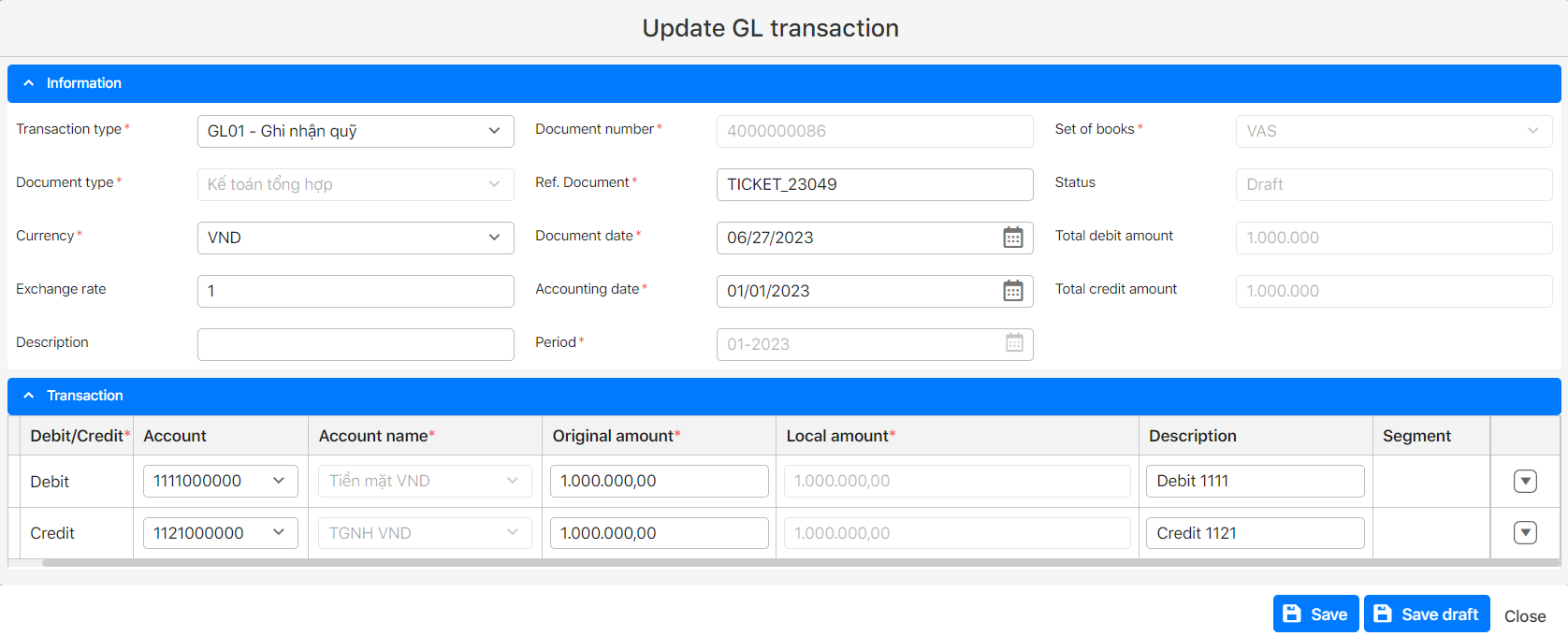 The software offers a visual and detailed reporting system from account balances to income statements and financial statement notes. This reporting system helps accountants and leaders easily monitor and control the financial situation of the company.