On the morning of May 25, 2023, in Ho Chi Minh City, SiciX Technology Joint Stock Company and IBM Corporation cooperated with VCCI to co-organize the seminar "Digital technology & Sustainable development for manufacturing enterprises". – Optimize production operations".
The event attracted the attention and attendance of more than 80 leading FDI enterprises in such fields as seaports, construction, material processing factories, agricultural and aquatic product processing factories, etc.
Speaking at the workshop, Mr. Tran Ngoc Liem – Representative of VCCI Ho Chi Minh emphasized: "The application of digital technology in production today is not like the previous era, it is no longer small software, but a small software is needed. With modern systems, processing and analyzing big data, only real efficiency can be achieved, because Vietnamese enterprises are now not only doing business in the Vietnamese market, but also globally.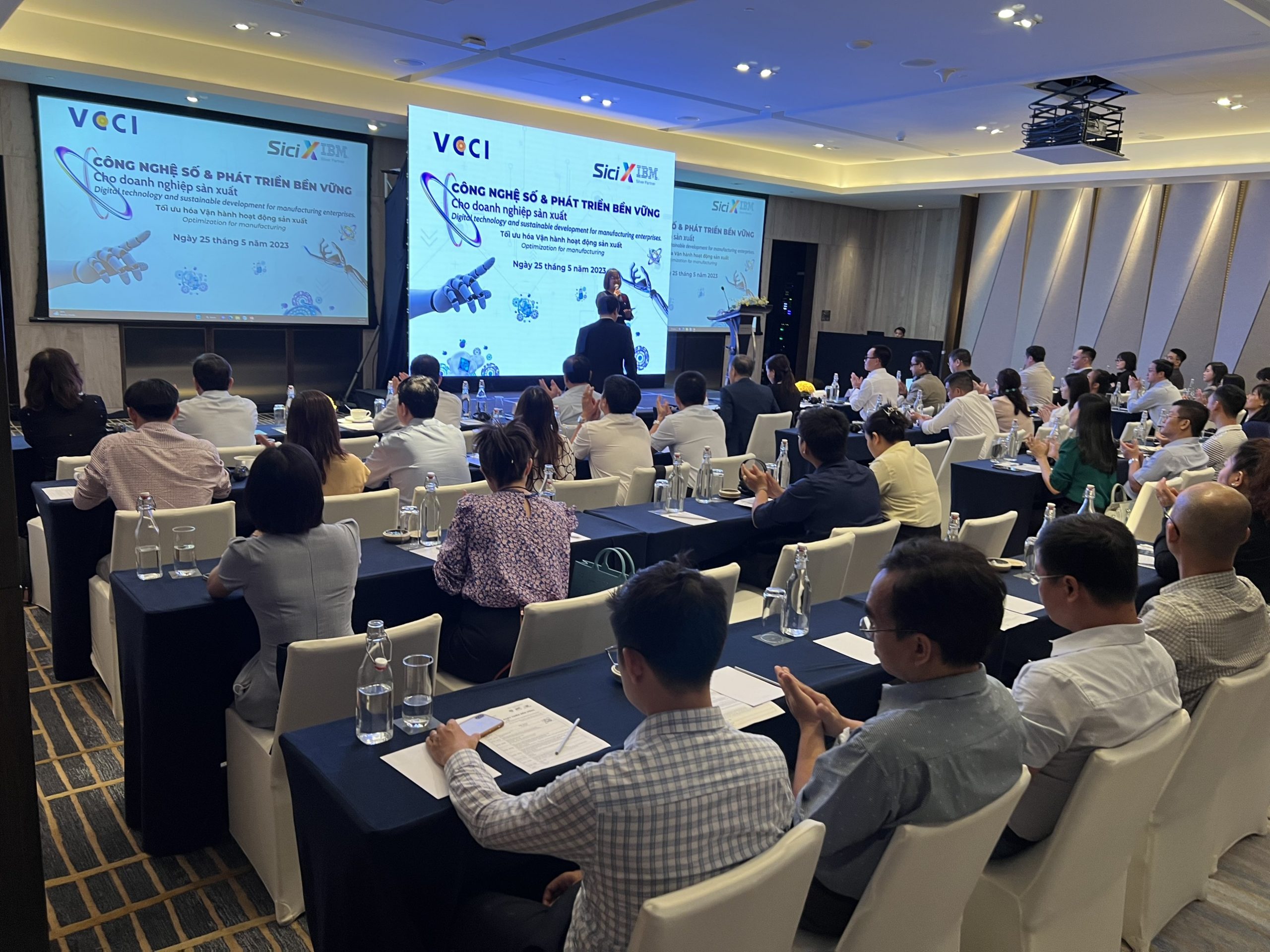 In the face of the situation and context of the industrial revolution 4.0 and the growing application of information technology around the world, Vietnamese enterprises need to change, apply information technology, apply digital technology in transportation. operating, optimizing costs, creating business efficiency.
Digital technology can bring benefits to manufacturing enterprises such as: Enhance the ability to manage and control the entire production process from design, ordering, warehousing, outsourcing, assembly, inspection. quality inspection to deliver goods to customers; Optimize the use of resources such as peelers, equipment, materials and labor to reduce waste and increase productivity; Create products and services with higher added value for customers by focusing on quality, features and user experience.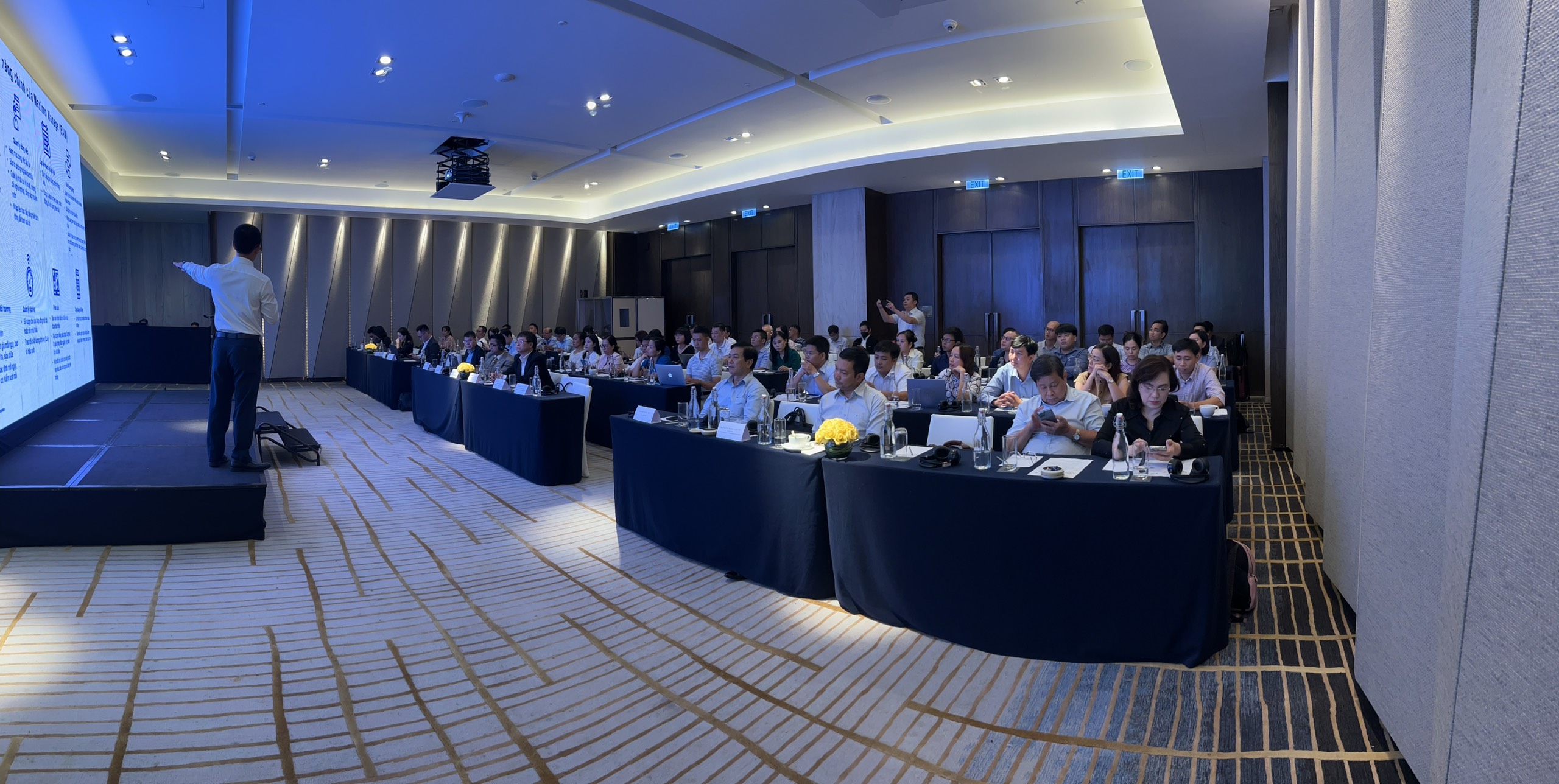 According to Mr. Laveen Mansharamani, in charge of sustainable development solutions division of IBM, a total management software system will completely change the way businesses do business, from design, construction to deployment. operate. Thanks to the ability to collect and process data, these systems will help businesses optimize resources, optimize operations, reduce "dead" time, improve work efficiency, each steps to help businesses develop sustainably.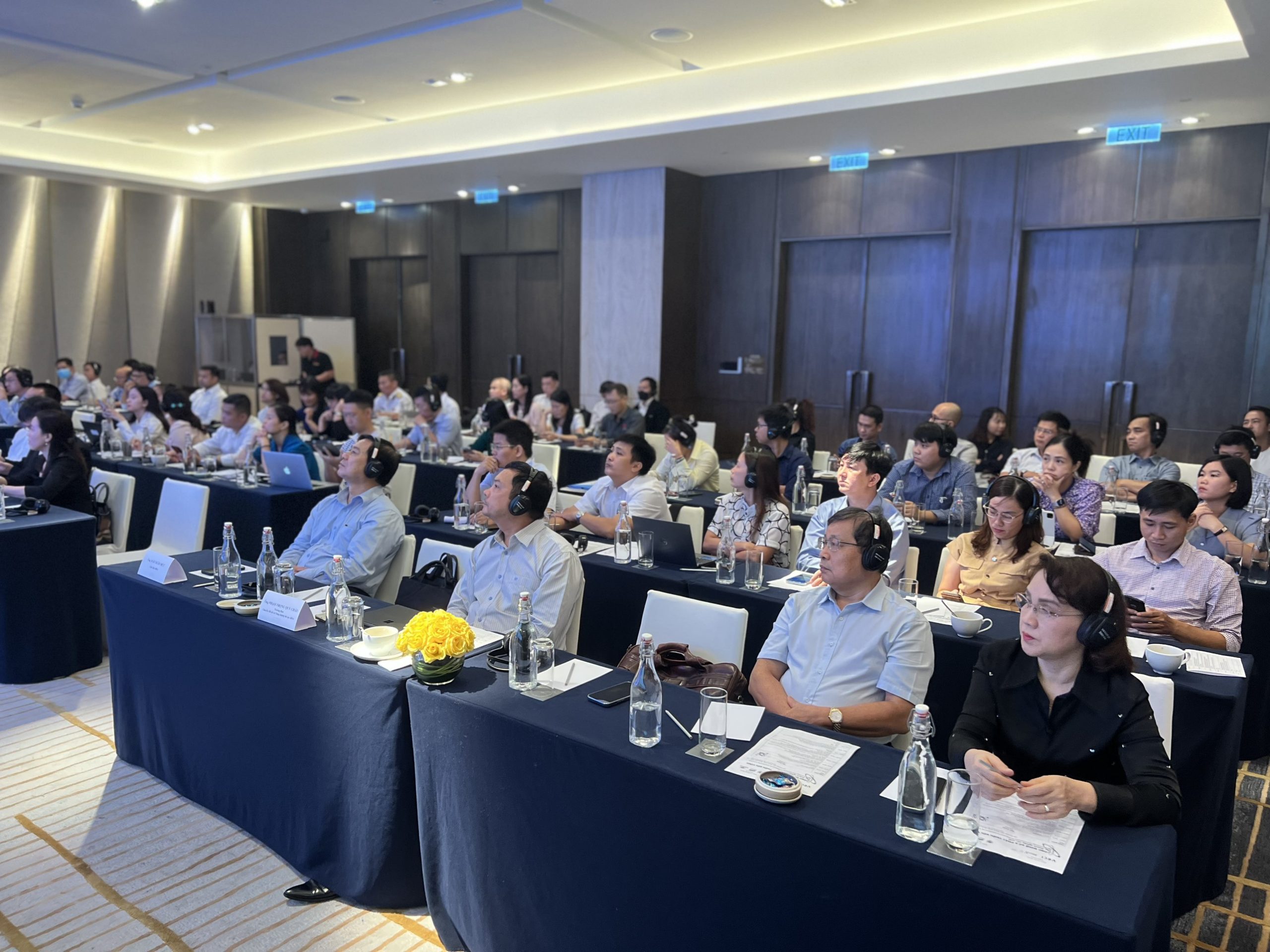 Mr. Nguyen Tuan Khang, Director of software division of IBM, assessed that the manufacturing sector is one of the slowest digital transformation sectors in Vietnam. Business leaders need to change their minds because in a factory with thousands of devices, equipment and production resources are very expensive, if not managed, monitored and maintained properly and properly. limit, even one device that stops working can cause huge damage. And to do that, it is necessary to have an overall technology system.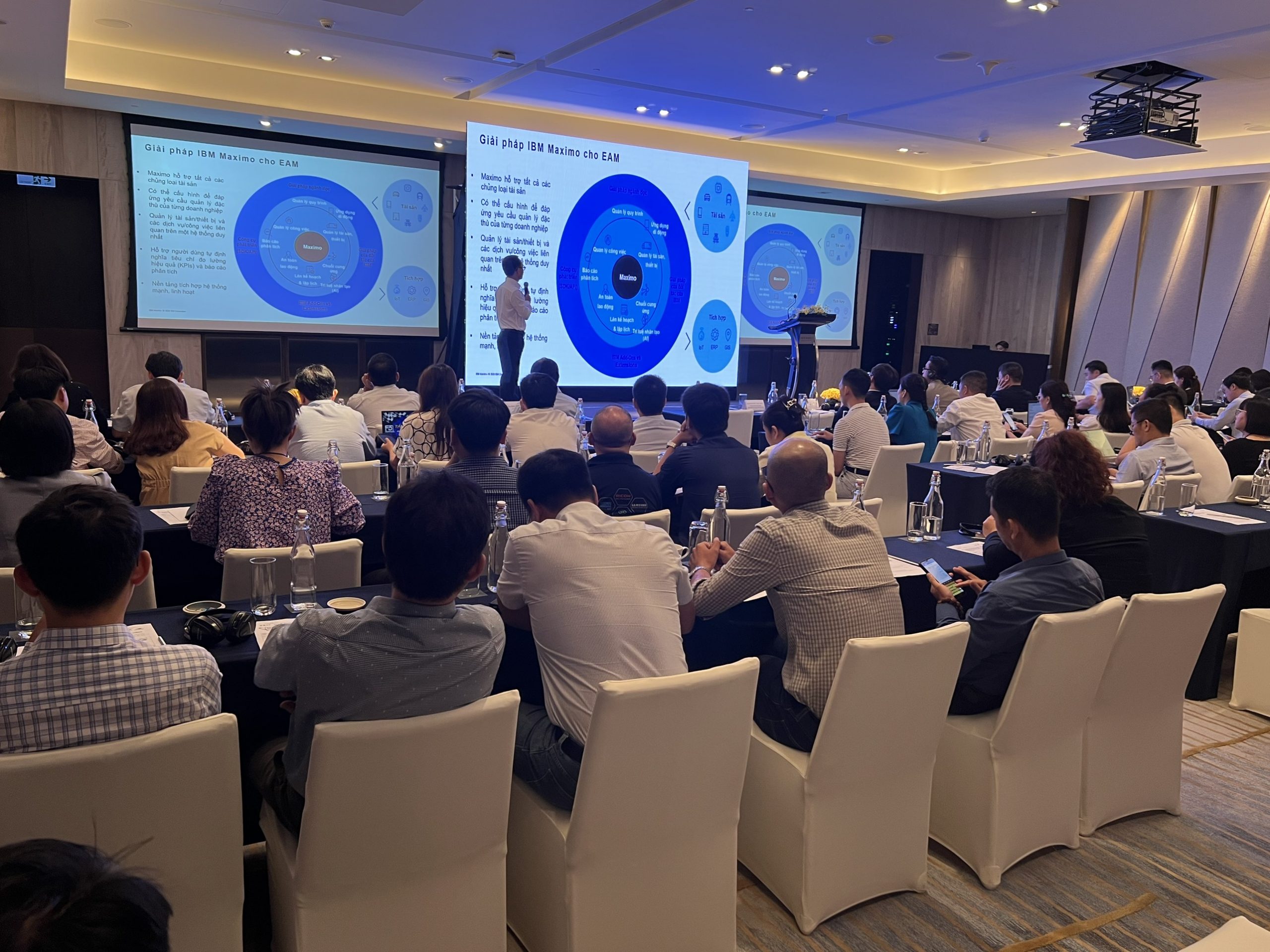 In the program, Mr. Phan Van Thanh, IBM technology expert introduced digital transformation solutions in asset management activities for manufacturing enterprises as well as highlighted the importance of equipment in the factory. By his definition, production equipment is a valuable asset. These assets are subject to strict and systematic management because of their very high value, continuous operation, and mandatory maintenance procedures.
A manufacturing enterprise that can have thousands to tens of thousands of such assets is difficult to manage manually, requiring a technology system. The system will help businesses reduce operating costs from 15-50%, increase uptime by 20%.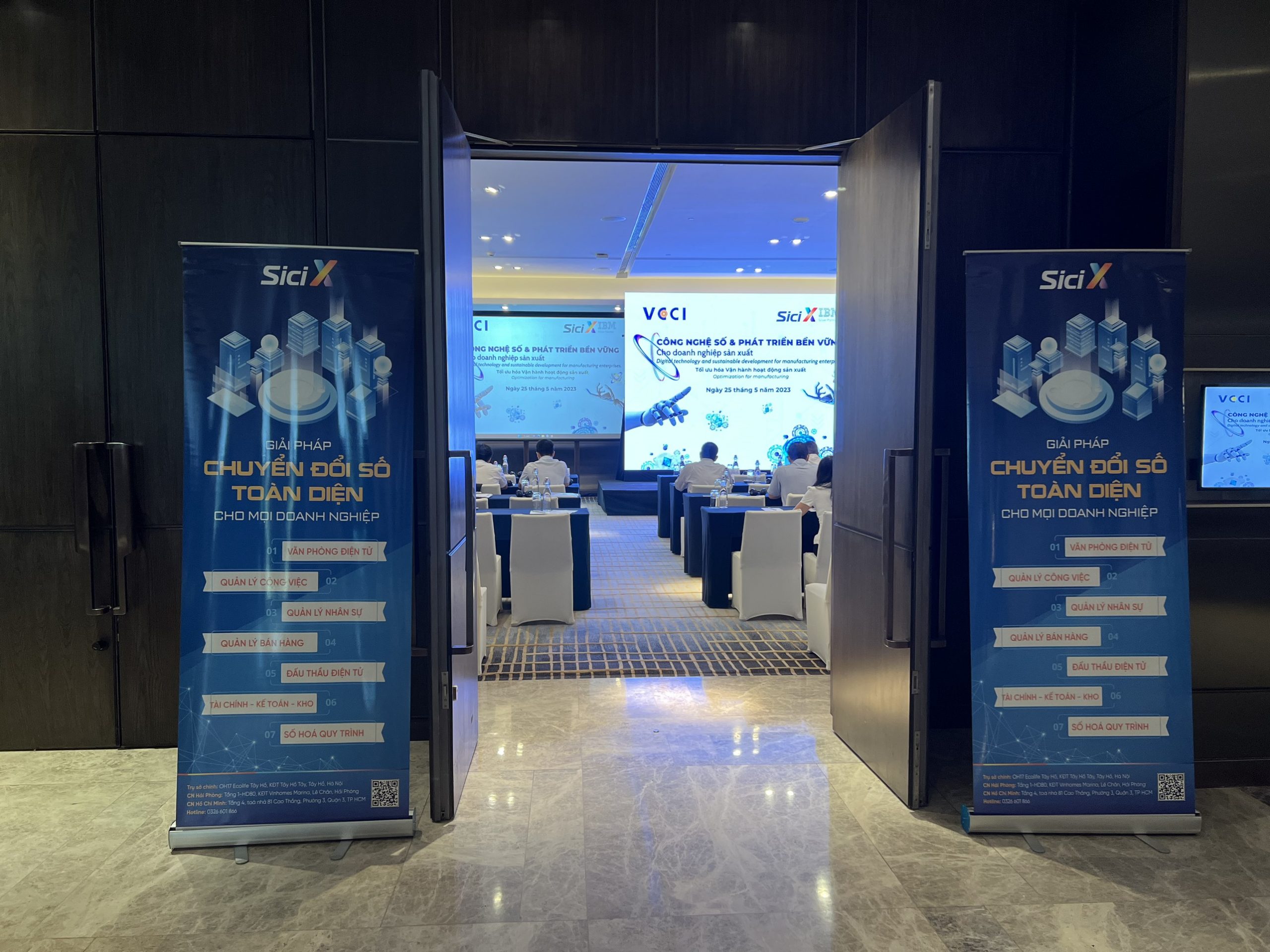 Also within the framework of the program, the guests had the opportunity to exchange and discuss with IBM experts about digital transformation solutions as well as issues around optimizing production operations. Attendees highly appreciated the solution of IBM and SiciX, a comprehensive digital transformation solution that optimally solves today's business management problems.
SiciX Technology is a senior partner of IBM Corporation, and is also the one to deploy the prestigious Maximo EAM asset management, maintenance and maintenance system in Vietnam. With a team of experienced experts in the field of IT and practical implementation of IBM Maximo projects, SiciX has gradually affirmed its quality and position in providing leading solutions for operation management of production systems. .
In addition to IBM's solutions, SiciX Technology also provides an enterprise digital transformation software ecosystem with many preeminent features such as human resource management, process digitization, e-procurement… all management problems for businesses, step by step supporting businesses to successfully transform digitally and develop sustainably.
play youtube
,
play youtube
,
xvideos
,
xnxx
,
xvideos
,
porn
,
xnxx
,
xxx
,
Phim sex
,
tiktok download
,
MÚSIC MP3
,
sex
,
Chopped Hazelnuts
,
phim xxx
,
hot sex
,
mbbg
,
As panteras
,
Hentai anal
,
Mexico Cancun Temperature
,
porn
,
American porn
,
free brazzer
,
jav
,
hentai-gay
,
Hentai 3d
,
Porn vido vn
,
hentai
,
black horny old man eat pussy
,
Hentai Sex
,
brazzers brasil xxx brasileira
,
Lavazza Instant Coffee
,
tru kait
,
Xem Phim Sex
,
sex viet
,
mp3play
,
Panthers Georgia
,
Bump Keys
,
Mp3 Download
,
sexlog
,
save tik
,
American porn
,
German Open
,
free porn xx
,
sex mex
,
mc mirella pelada
,
Porn vido Br
,
American porn
,
Espn 49ers
,
Ratify Treaties
,
free fuck
,
Rita Lee
,
Argentine Vs Maroc
,
phim xxx
,
save tiktok
,