On August 22, 2023, the training course "Awareness of ISO 9001: 2015 Quality Management System" took place successfully with the guidance of Lecturer Vo Tien Manh – Expert of URS Vietnam Nam and the full participation of SiciX mid-level management staff.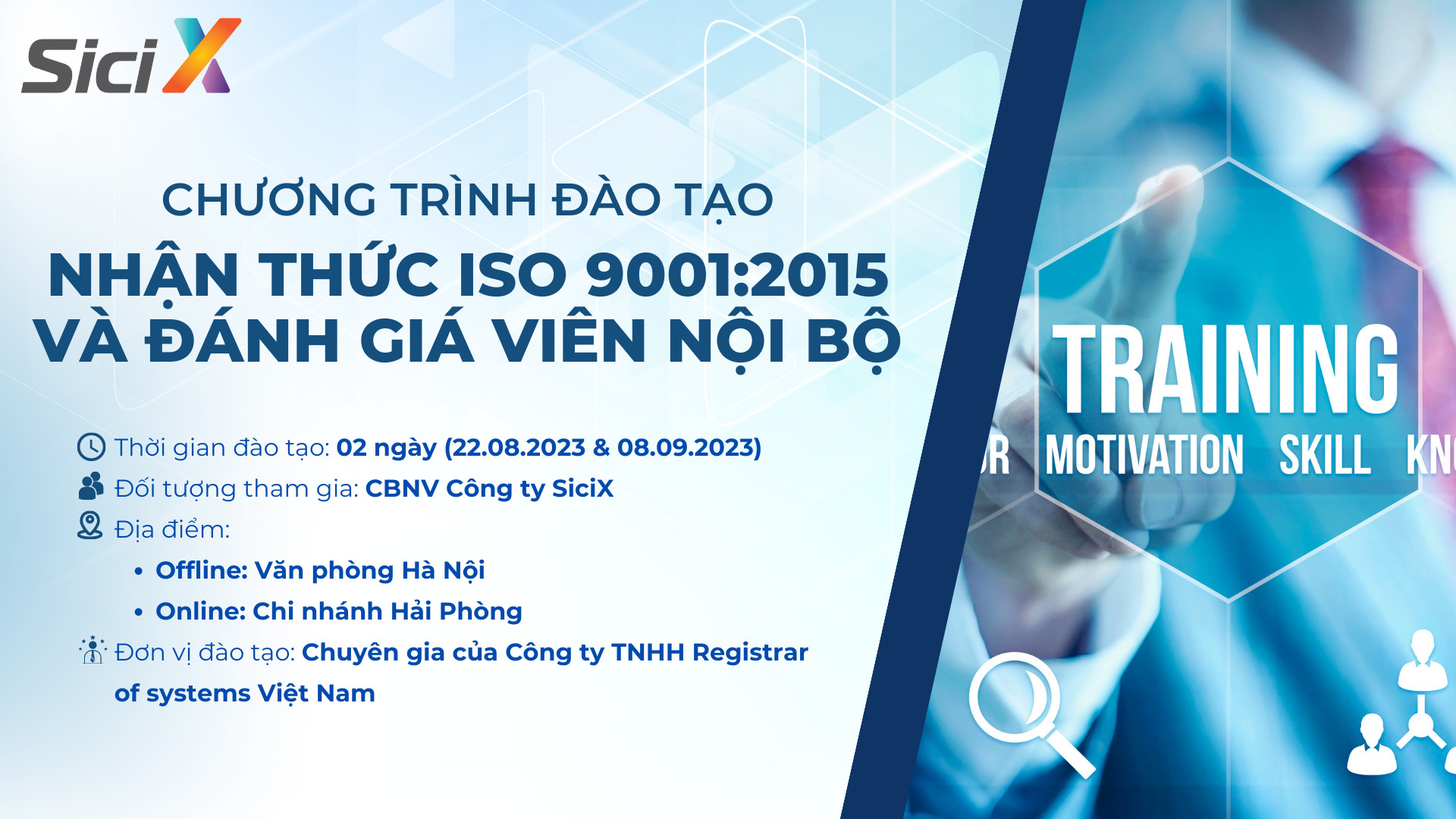 The course aims to raise awareness for SiciX staff about ISO assessment standards to learn and set standards for quality management systems, products/services provided to customers according to the following standards. specific requirements. 
With rich experience and knowledge, expert Vo Tien Manh shared and gave specific lessons and instructions on the quality management system ISO 9001: 2015 with the following contents: 
Principles of quality management 

Structure of the quality management system 

Analyze the context of the organization when implementing the quality management system 

Resources to support and operate in the process of implementing the quality management system 

Solutions to improve and upgrade the quality management system 
Besides, the expert gave many specific and practical examples to help SiciX employees easily visualize the knowledge being mentioned and apply to the current practice of SiciX.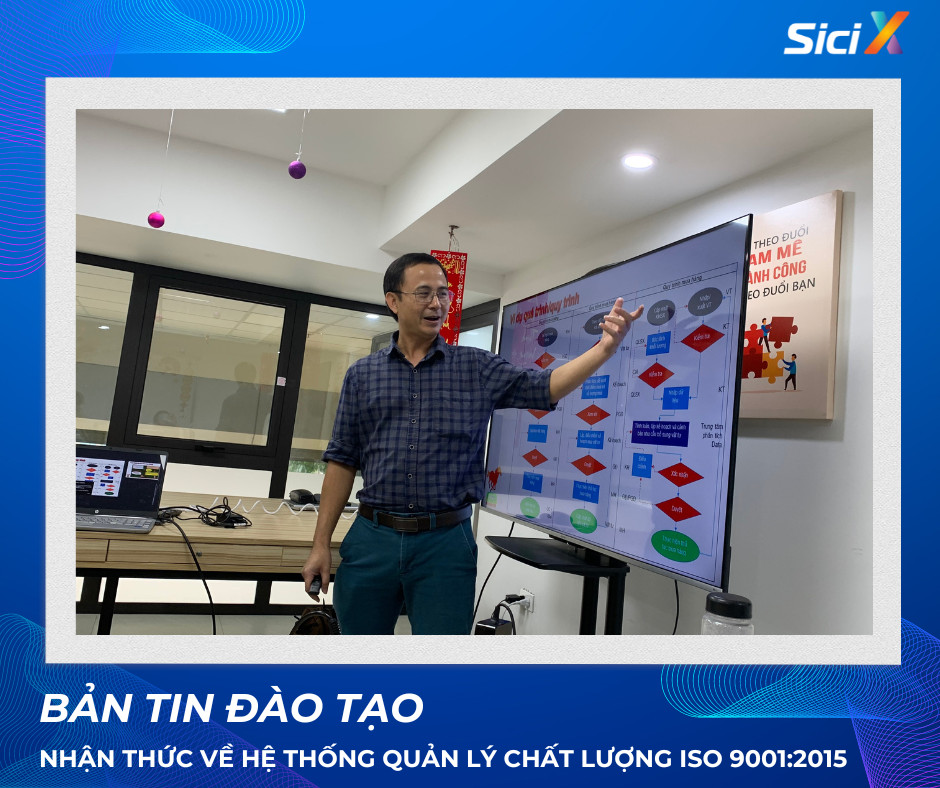 During the training session, SiciX employees were very active, listening and absorbing the lecture contents. In particular, there are many questions asked to deepen knowledge. 
Ms. Pham Thi Thu Dung – Head of Human Resources Administration of SiciX Technology asked the question: "How many processes does the company need to manage and operate the business system?"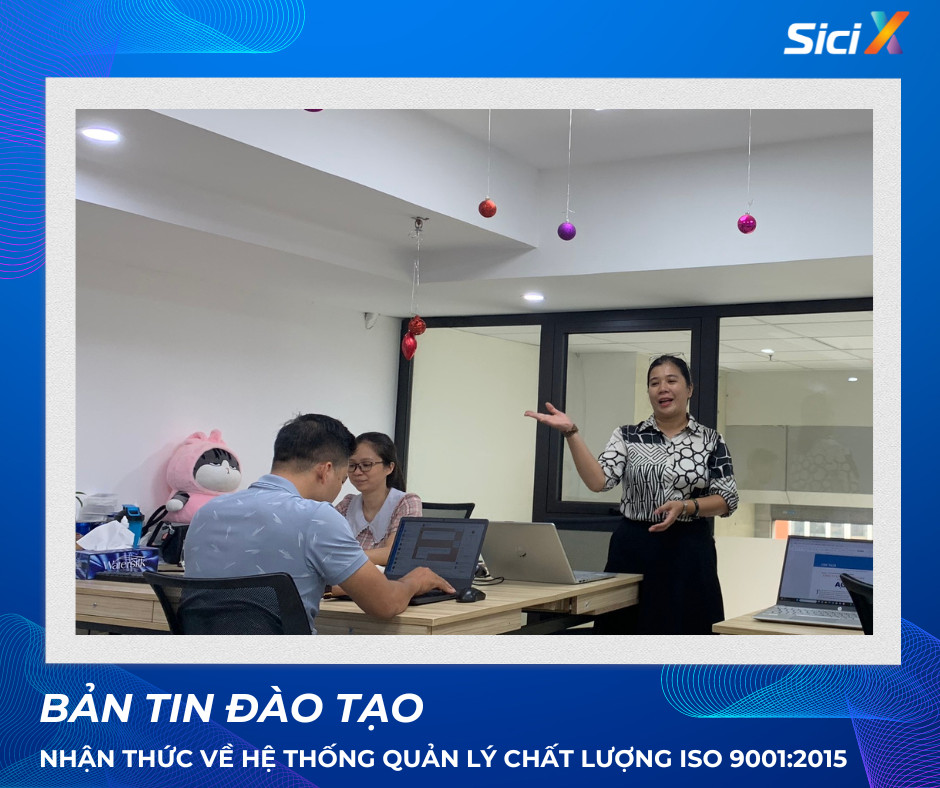 Expert Vo Tien Manh has provided a very detailed answer: "There are three main processes: the customer-directly related process, the support process, and the executive management control process. " For each process, experts have analyzed and clarified the internal processes so that when implementing and applying the processes in practice, risks will be minimized.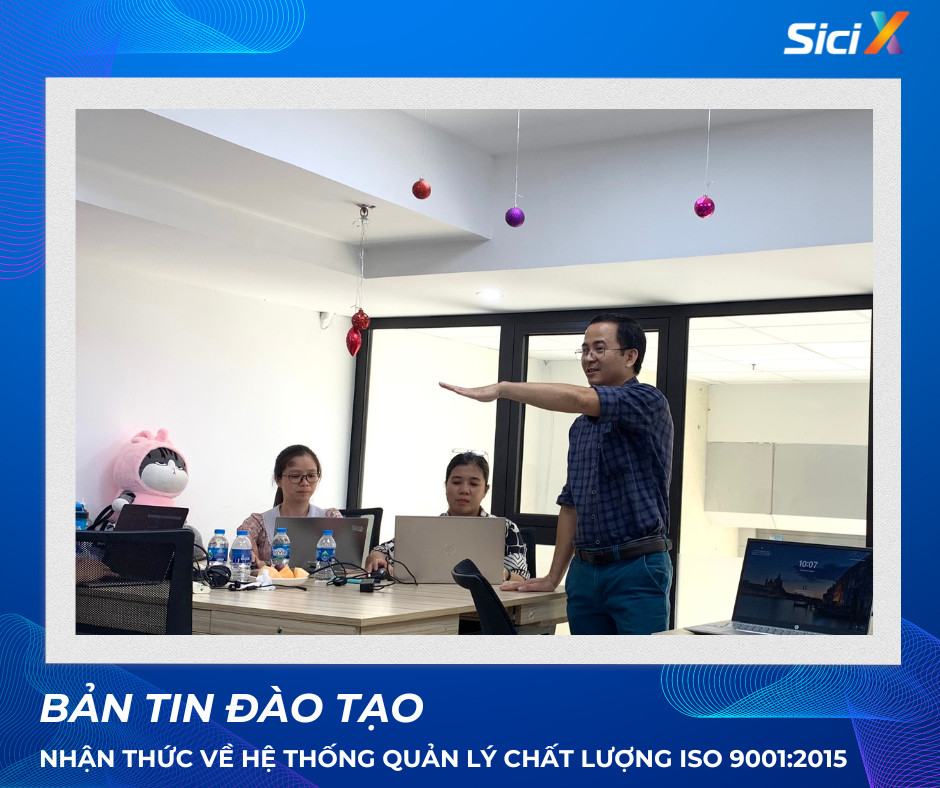 Certainly, after this training course, SiciX employees have accumulated a lot of knowledge and experience to apply and apply in the operation process to help the company develop more and more successfully. Moreover, the course is also a premise for the staff to better understand the quality management system ISO 9001:2015, and at the same time achieve the goal of completing ISO certificates in 2023. 
Take a look at the photos of SiciX's training course below!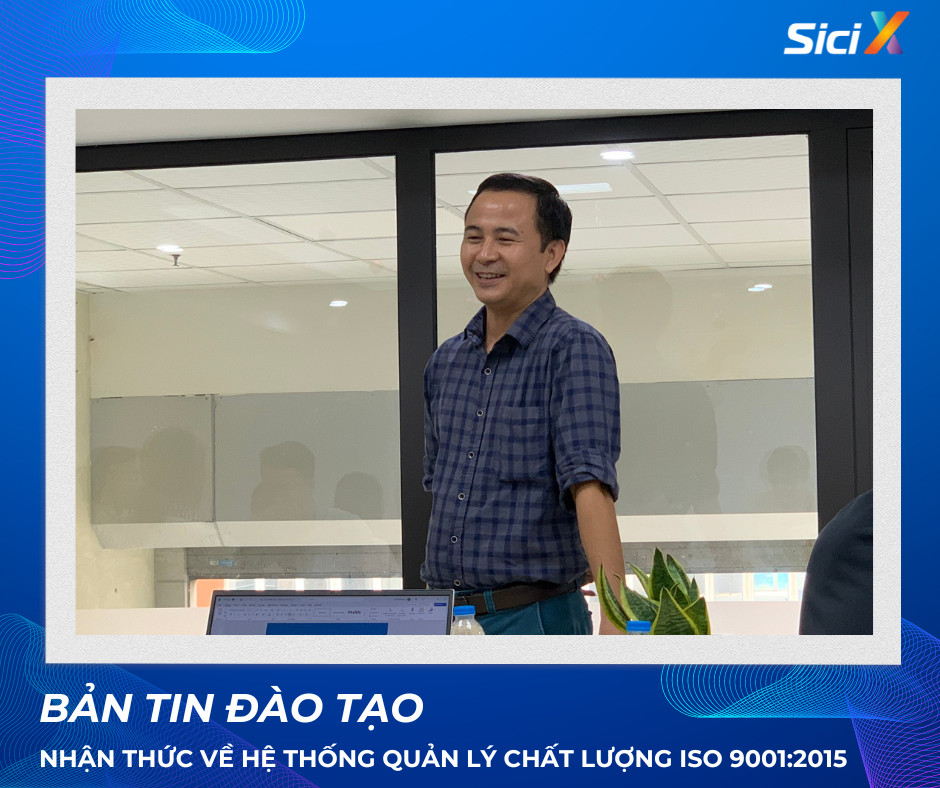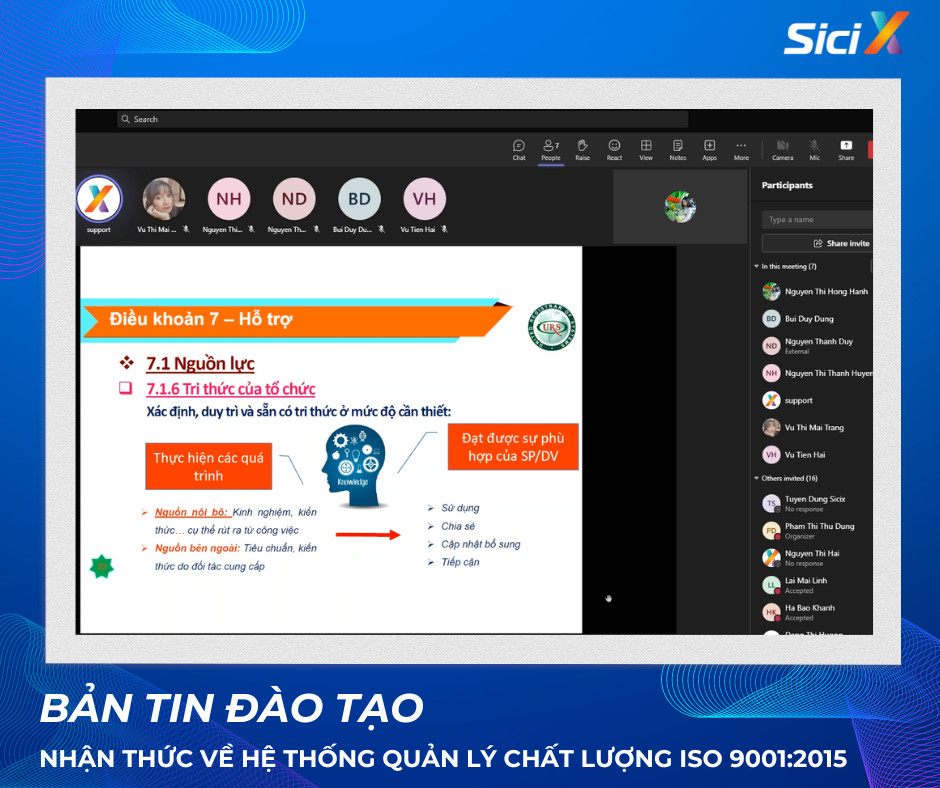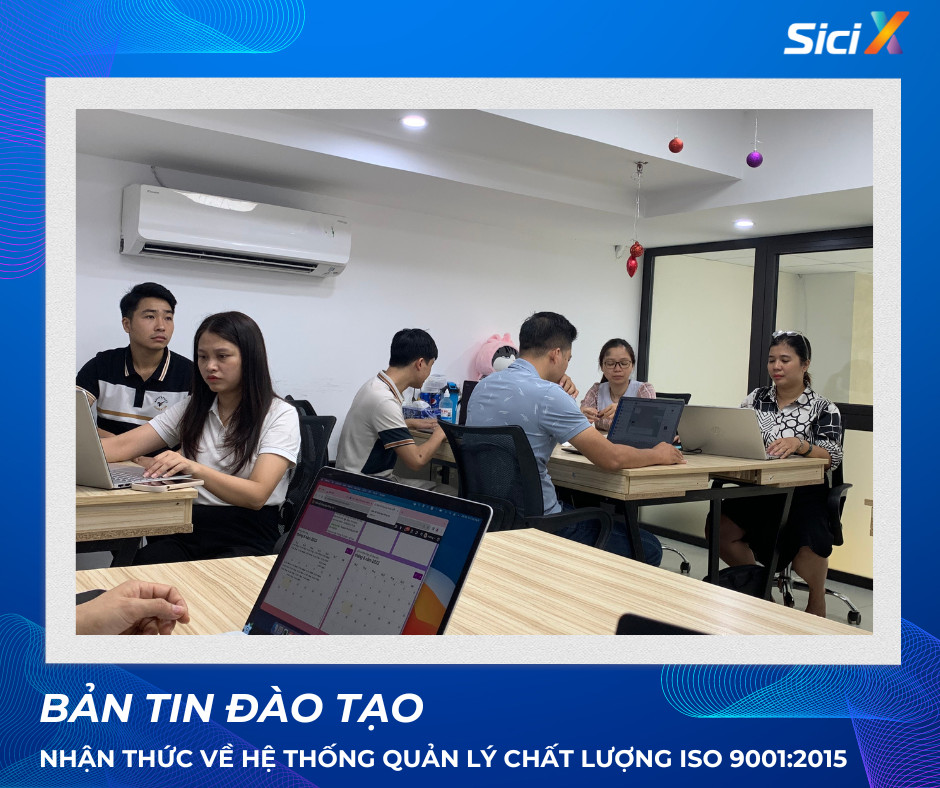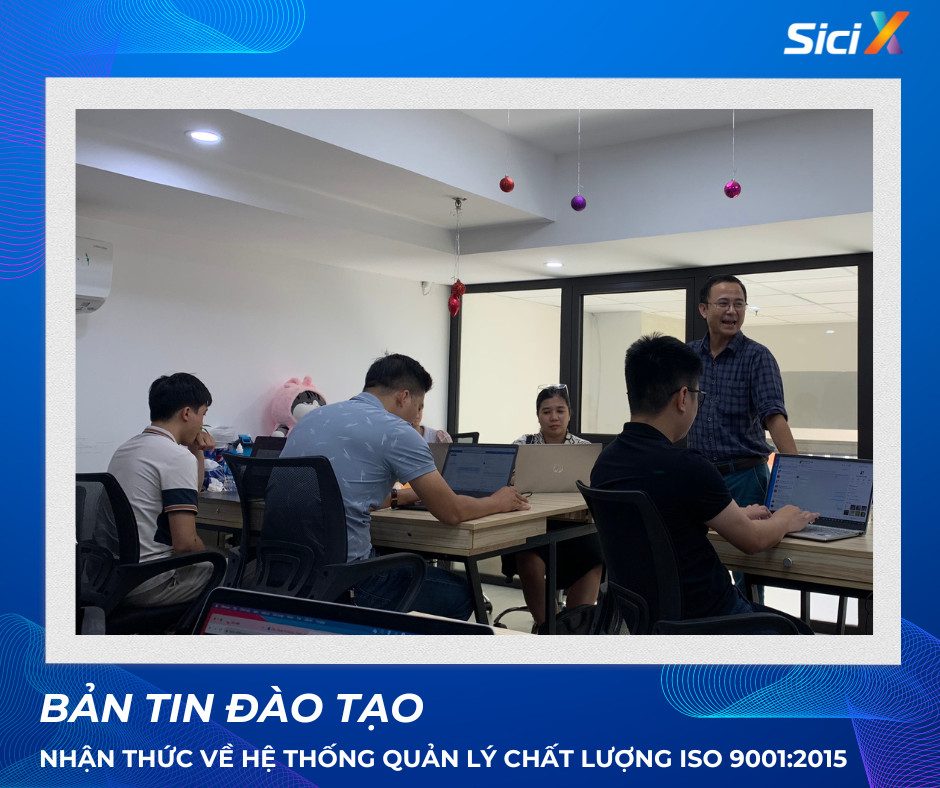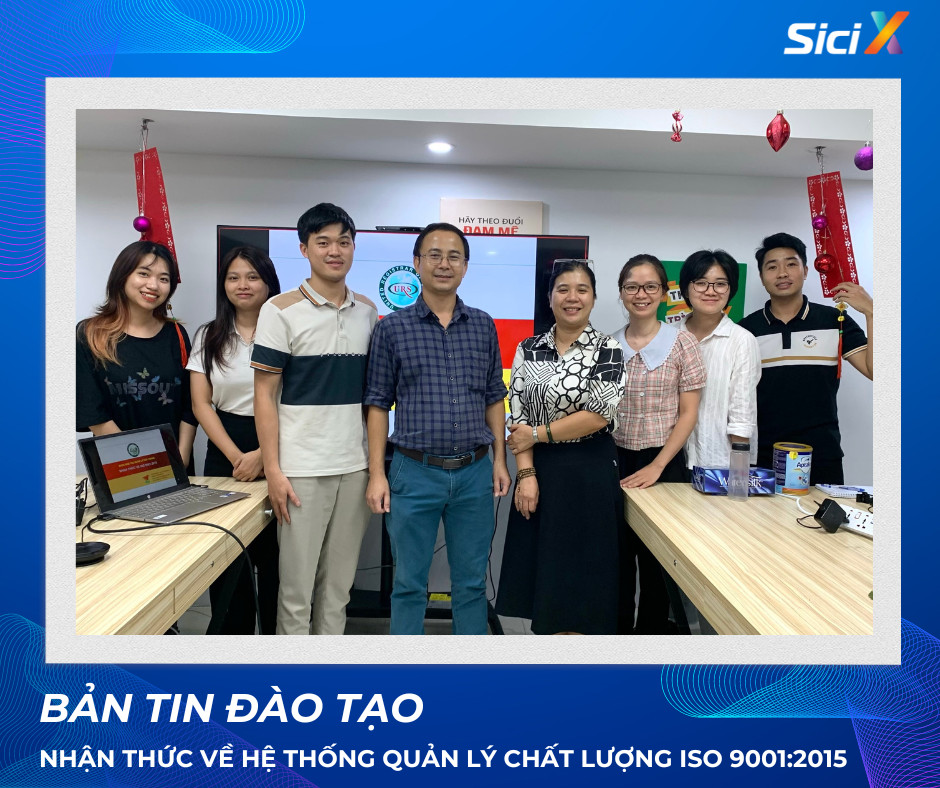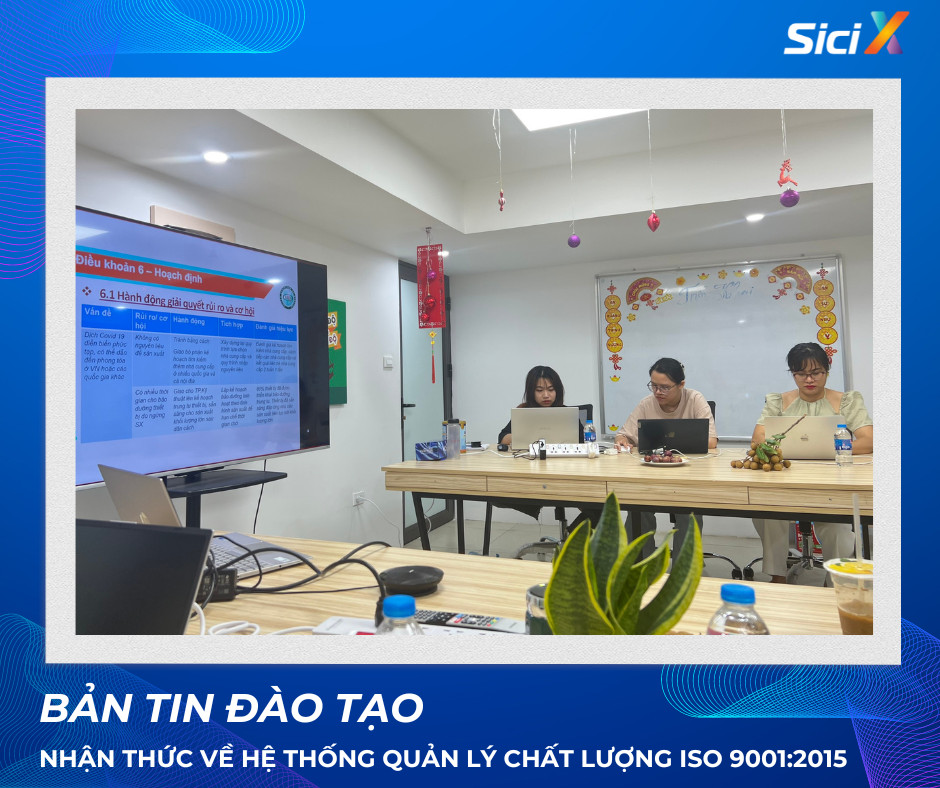 Finally, I would like to express my deep thanks to Lecturer Vo Tien Manh – an expert of URS Vietnam for taking the time to share useful information about the ISO 9001 Quality Management System training course. :2015. 
It is hoped that in the coming time, SiciX Technology Joint Stock Company will organize more training programs and courses to improve knowledge, expertise and soft skills for employees with the goal of meeting the needs of the employees. job requirements, so that the SiciX team becomes more and more pink, more and more specialized
play youtube
,
play youtube
,
xvideos
,
xnxx
,
xvideos
,
porn
,
xnxx
,
xxx
,
Phim sex
,
tiktok download
,
MÚSIC MP3
,
sex
,
Chopped Hazelnuts
,
phim xxx
,
hot sex
,
mbbg
,
As panteras
,
Hentai anal
,
Mexico Cancun Temperature
,
porn
,
American porn
,
free brazzer
,
jav
,
hentai-gay
,
Hentai 3d
,
Porn vido vn
,
hentai
,
black horny old man eat pussy
,
Hentai Sex
,
brazzers brasil xxx brasileira
,
Lavazza Instant Coffee
,
tru kait
,
Xem Phim Sex
,
sex viet
,
mp3play
,
Panthers Georgia
,
Bump Keys
,
Mp3 Download
,
sexlog
,
save tik
,
American porn
,
German Open
,
free porn xx
,
sex mex
,
mc mirella pelada
,
Porn vido Br
,
American porn
,
Espn 49ers
,
Ratify Treaties
,
free fuck
,
Rita Lee
,
Argentine Vs Maroc
,
phim xxx
,
save tiktok
,